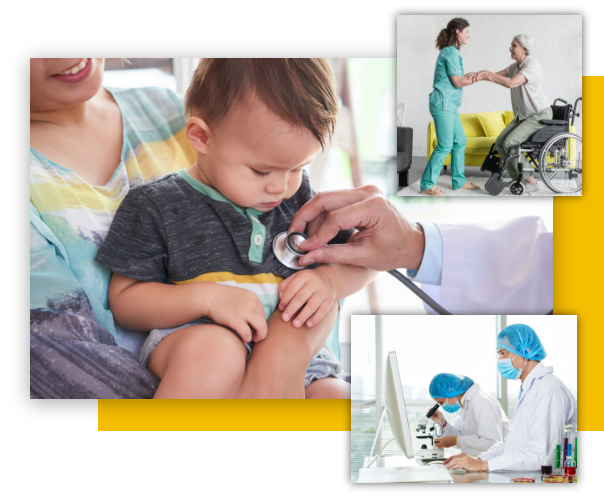 TOTAL RESIDENT
COMFORT
A1 American understands that caring for your residents is your NUMBER ONE priority. Whether your facility is Acute Care, Skilled Nursing, Memory Care , or Assisted Living , we understand this importance. A1 American has developed a healthcare linen program which provides the durability your environment requires, along with the comfort your residents and their family members expect.

From our cozy warm blankets and bedspreads, to our bed linens and towels, to replacing or upgrading your privacy curtains and window treatments, with A1 American as your partner - we can make it happen!
VIEW PRODUCTS
Senior Living
&more
We have your healthcare needs covered across the entire care continuum.
ACUTE HOSPITALS

SKILLED NURSING

MEMORY CARE

ASSISTED LIVING
PRODUCT HIGHLIGHTS
HIGH PERFORMANCE &
AFFORDABLE
Our experienced professionals at A1 American can help support and service your facility's needs across a vast product range including in-stock programs of towels, sheets, blankets, bed spreads, incontinent products, PPE essential care items, privacy curtains, window treatments and much more.
SHEETS

Soft Feel,
Durable, Strain Resistant,
wide assortment.

Terry towels

White bright,
long lasting,
absorbent.

Blankets

Plush,
Long Lasting,
Comfortable.

Privacy
Curtains

Wide Selection,
High-Quality,
Made to Tailor.

incontinent

Best in performance,
absorbency,
and guest comfort.

PPe
essential care

ready to ship,
sanitizer, wipes,
masks & more.