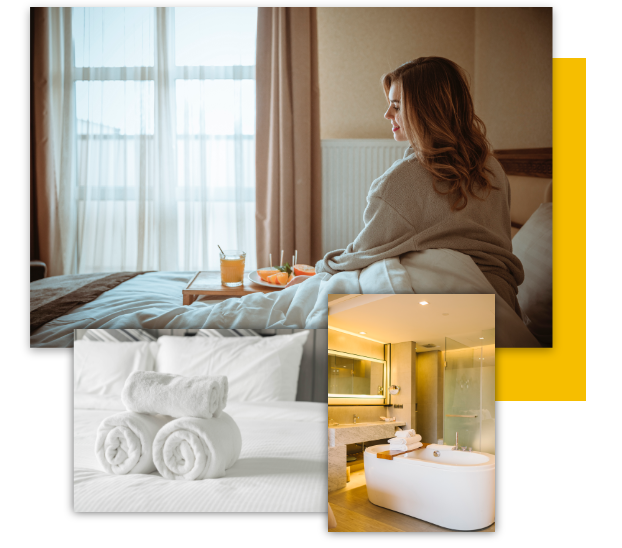 hospitality
defined
Appearances and comfort matter more in the hospitality industry than anywhere else. From hotels and restaurants to spas and resorts, the success of your business depends on aesthetics and providing a luxurious experience. Partnering up with A1 American for all of your linen needs is how you show the attention to detail that guests demand while still gaining the benefits of high quality and durable products that won't cut into your bottom line.
YOUR GUEST DESERVE THE BEST
SPECIALIZED
for INDUSTRIES
The hospitality industry requires specialized textiles that provide the utmost comfort while still being simple to keep pristine. Your guests expect clean and elegant linens every time, and A1 American helps you to reach that goal with durable products that withstand the test of time and meet hospitality standards of comfort and attractiveness. Swaddle your guests in the luxury they crave with A1 American!
HOTELS

Restaurants

spas & wellness

resorts